Qugang Expressway South-to-North Water Transfer Bridge won the "China Steel Structure Gold Award"!
---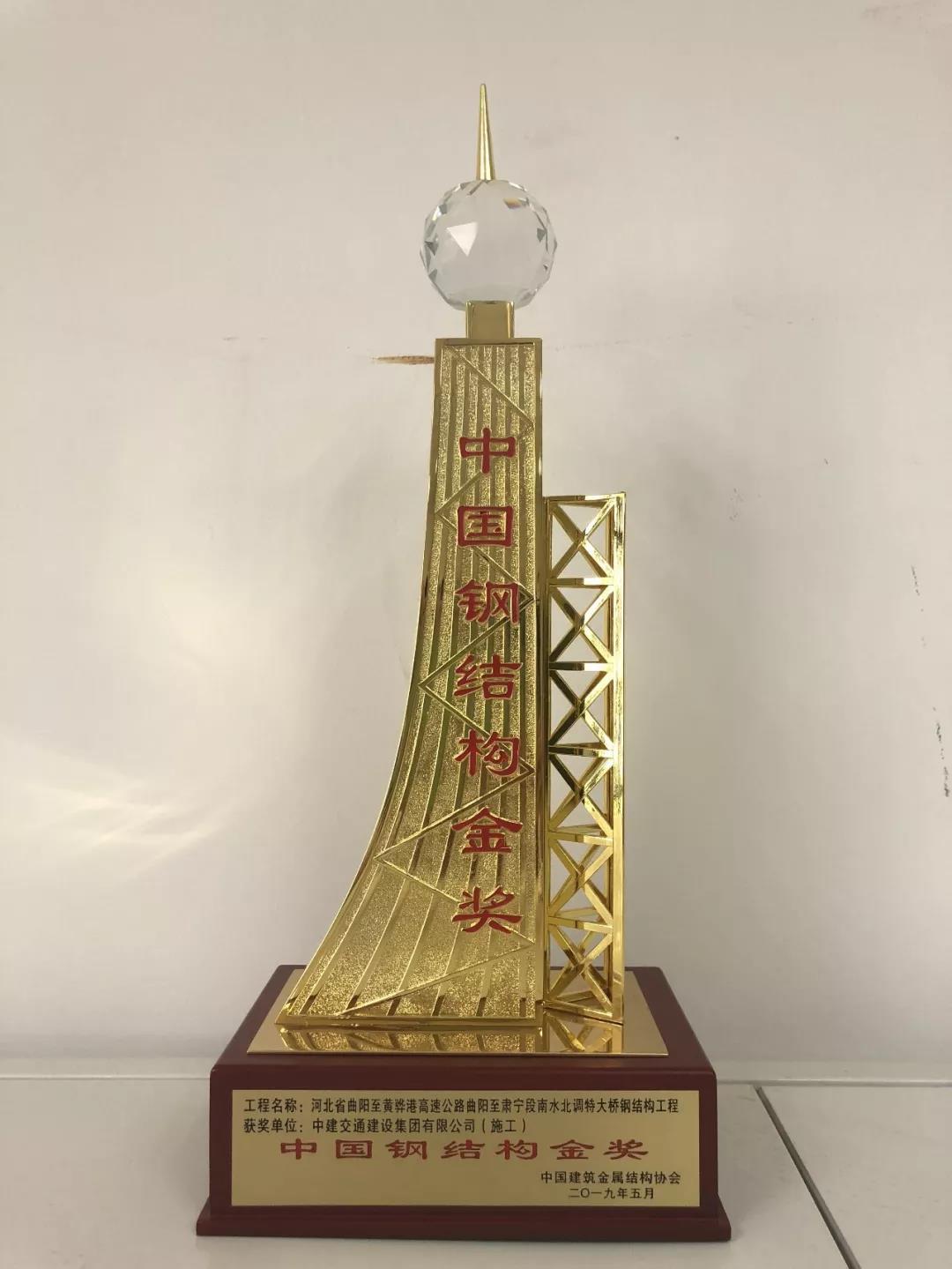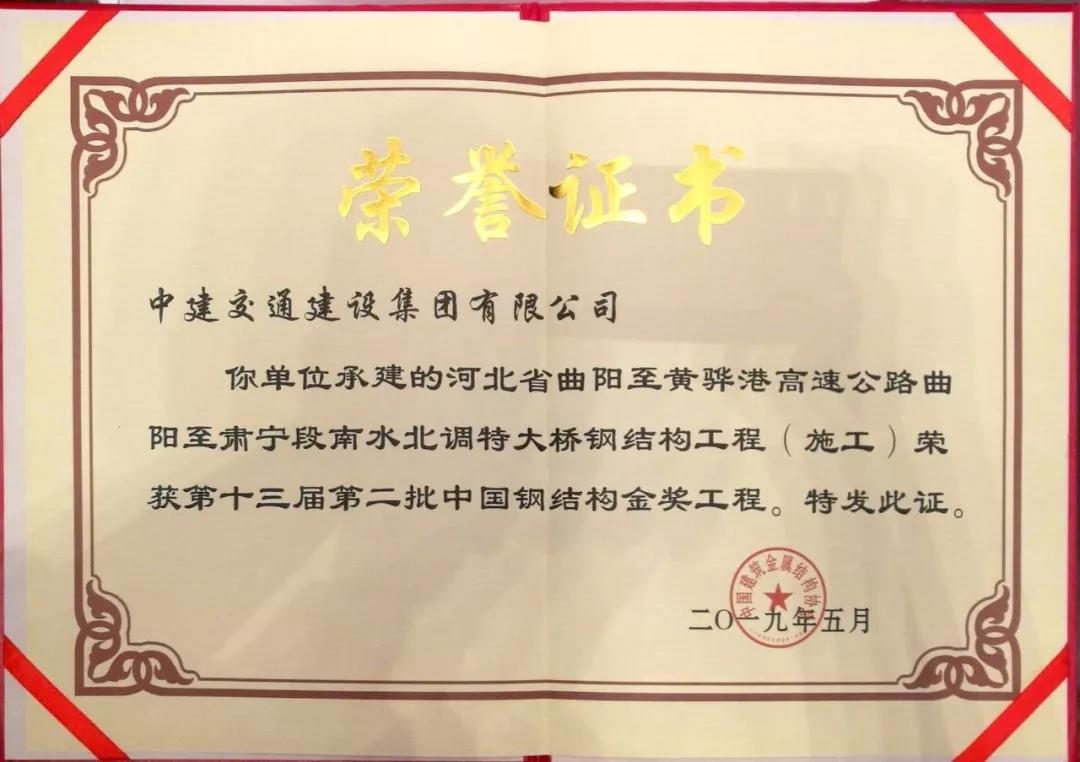 On May 30th, the second batch of the 3rd China Steel Structure Gold Award Project was announced. The steel structure project of the Qugang Expressway South-to-North Water Transfer Bridge, which was built by China Construction Transportation Henan Company, won the "China Steel Structure Gold Award", which is China Construction Steel. The highest honor award for engineering quality in the structural industry was awarded this honor for the second time after the Shanxi Linyi Landscape Avenue Overpass Project was awarded this honor. Guo Peiwen, chief engineer of Henan Company, and Du Xinglong, project manager, were invited to attend the awards ceremony.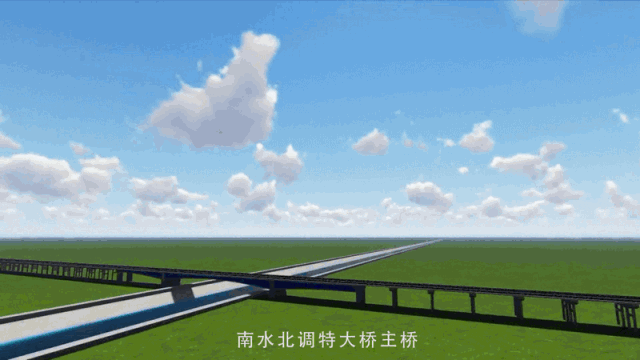 The South-to-North Water Transfer Bridge is located on the Quyang-Shu Ning section of the Quyang-Huangyi Port Expressway, crossing the main channel of the South-to-North Water Transfer Project. The upper structure of the main bridge is a corrugated steel web PC combined continuous box girder with a maximum span of 151 meters. It is ranked fourth in the same type of bridge and first in North China under construction. The approach bridge is the first steel-concrete I-shaped composite girder bridge in Hebei Province. The total steel used for the whole bridge is 6678.78 tons. The bridge was started in May 2016 and opened to traffic in October 2018. The main bridge adopts corrugated steel webs, which reduces the structural weight, has a high degree of factoryization and assembly, and has remarkable technical and economic effects. It conforms to the industrial development direction and provides valuable experience for other bridges of the same type in China.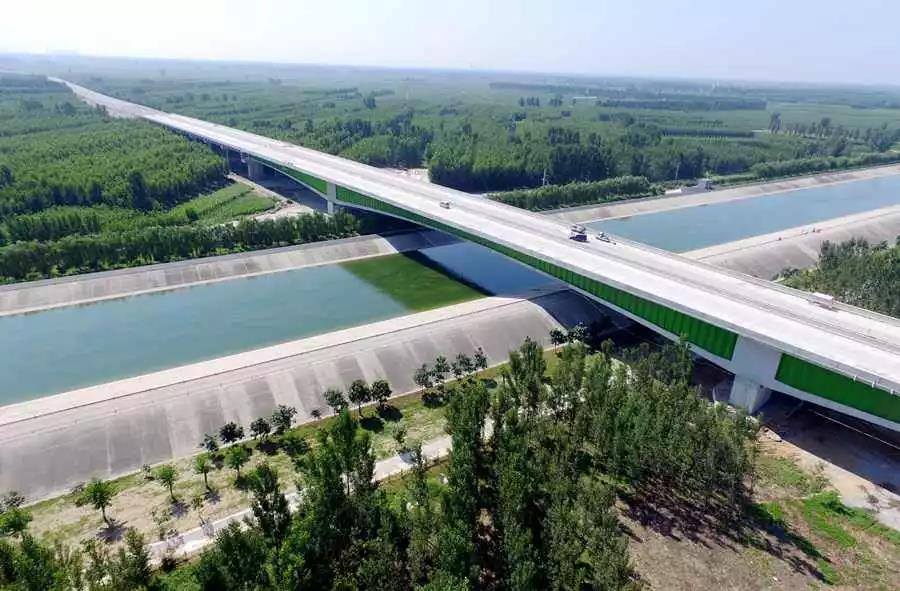 In the process of creating the Gold Award for Steel Structure, the Group widely publicized the performance of the Group's existing steel structure bridges, expanded the influence of China Construction Transportation in the industry, and helped the Group become the vice chairman unit of the China Building Metal Structure Association Steel Structure Bridge Branch.